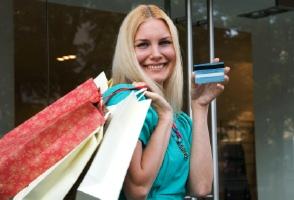 Personalized photo gift cards allow you to design the face of the card specifically for the recipient. If a boring, generic gift card just does not do your loved one justice, why not personalize it with a photo or other image of your choosing?
Personalized Photo Gift Cards Explained
Several companies allow individuals to create personalized gift cards. The process is quite simple and the gift cards can be delivered directly to the recipient or to you so you can deliver the card yourself.
Creating personalized photo gift cards usually involve a few simple steps. These steps may be slightly different from one company to the next.
Visit the company's website to determine what is available. The entire process is done online. It is safe and secure as long as you select a reputable provider.
Select a card design. This process allows the creator to choose from one of several card designs to personalize.
Upload an image to the online system. The image can then be on the gift card in the area you specify. The process is not difficult to accomplish since step-by-step instructions are provided.
Personalize the gift card by adding someone's name, a message or even fun packaging. Once you have selected the personalization, you can pay for the gift card and send it on its way.
Finding Personalized Gift Cards
Many companies offer these gift cards to consumers. Cards can be purchased online and some banks may offer them locally as well. Many online retailers and some local retail chains offer these gift cards at their websites as well.
GiftCardLab: GiftCardLab.com allows consumers to purchase gift cards through their online process. The gift cards purchased may have personalization through photos and special messages. The company offers numerous designs to select from. This company offers Visa gift cards, which can be used to make purchases at any location that accepts Visa credit cards.
GiftCards.com: Create your own gift card at GiftCards.com. This company also offers Visa gift cards, which may be used anywhere that Visa is accepted. You can upload your favorite photo, resize it and place the photo on the face of the card. Custom messages may also be an added. Card denominations of $20 to $500 are available. You can have the photo gift card shipped overnight to your recipient.
Snapfish: For those who wish to give a Snapfish gift certificate, the company allows you to create your own gift card to send to recipients. You can send the personalized card, with your favorite photo, through email.
AMC Theatres: Create your own photo gift cards for your loved ones at the company's website. Imagine receiving a AMC Theatres gift certificate featuring a fun photo of you and the recipient on a movie screen. Upload a photo and add a personalized message.
How to Use Personalized Gift Cards
Personalized photo gift cards may be used in a variety of ways. They are perfect for virtually any occasion you can think of. Giving these gift cards can be a fun surprise.
Give these gift cards as gifts for birthdays, anniversaries, congratulations or even for wedding gifts.
Give them away as corporate gifts to your employees. Many of the companies offering these gift cards also allow you to use company logos on the cards. They can be promotional items as well.
Give them to college kids. Some companies allow you to recharge or reload the cards with additional funds whenever you want to. Parents can give them to their children away at school to use to purchase necessities.